Made in San Diego Specialty Gift Box
Regular price
Sale price
$75.00 USD
Unit price
per
Sale
Sold out
In honor of San Diego Magazine's Celebrating Women Event, we designed this box that contains products made in San Diego! This box contains some wonderful products made from women-owned businesses that is sure to please that special someone or enjoy for yourself. Here's what you will find in this gift box:
Chai Tea from The Loose Leaf. Chai Tea is perfect for the morning riser who is typically a night owl! Packed full of traditional Chai flavor- anise, cardamom, cinnamon, and black tea- this delicious blend will wake you and all your senses! This Chai not only tastes great but is good for you too. Flavor profile: Lightly Sweet,
Spicy.

Tangerine Sage Soap and Bath Bomb from San Diego Natural Soap Company. Steal a few moments away and escape to a tropical paradise as you immerse yourself in the refreshing essence of Tangerine Sage.  A relaxing soak to leave your skin nourished, your mind calm, and your spirit lifted.
Tranquility Organic Body Cream and Aromatherapy Spray from SIMPURE Clean Skincare.  A natural, organic body cream that leaves your skin feeling extra hydrated yet not sticky or greasy! They formulated a beautiful, smooth full body moisturizer, with ingredients your body knows what to do with. The spray is a simple blend of essential oils, witch hazel and water. No Chemicals Added. How to Use: Shake bottle well before spraying. If spraying near your face, close your eyes. 
California/San Diego stickers from Elegance Create.  To complete the San Diego theme, we included these fun stickers! Stickers will vary from California and San Diego.
We added cute stretchy bracelets to add a little fancy to your wrist. Color will vary. ENJOY!
**If this is being shipped as a gift, please add your note to include with your box under 'Order special instructions' at checkout. **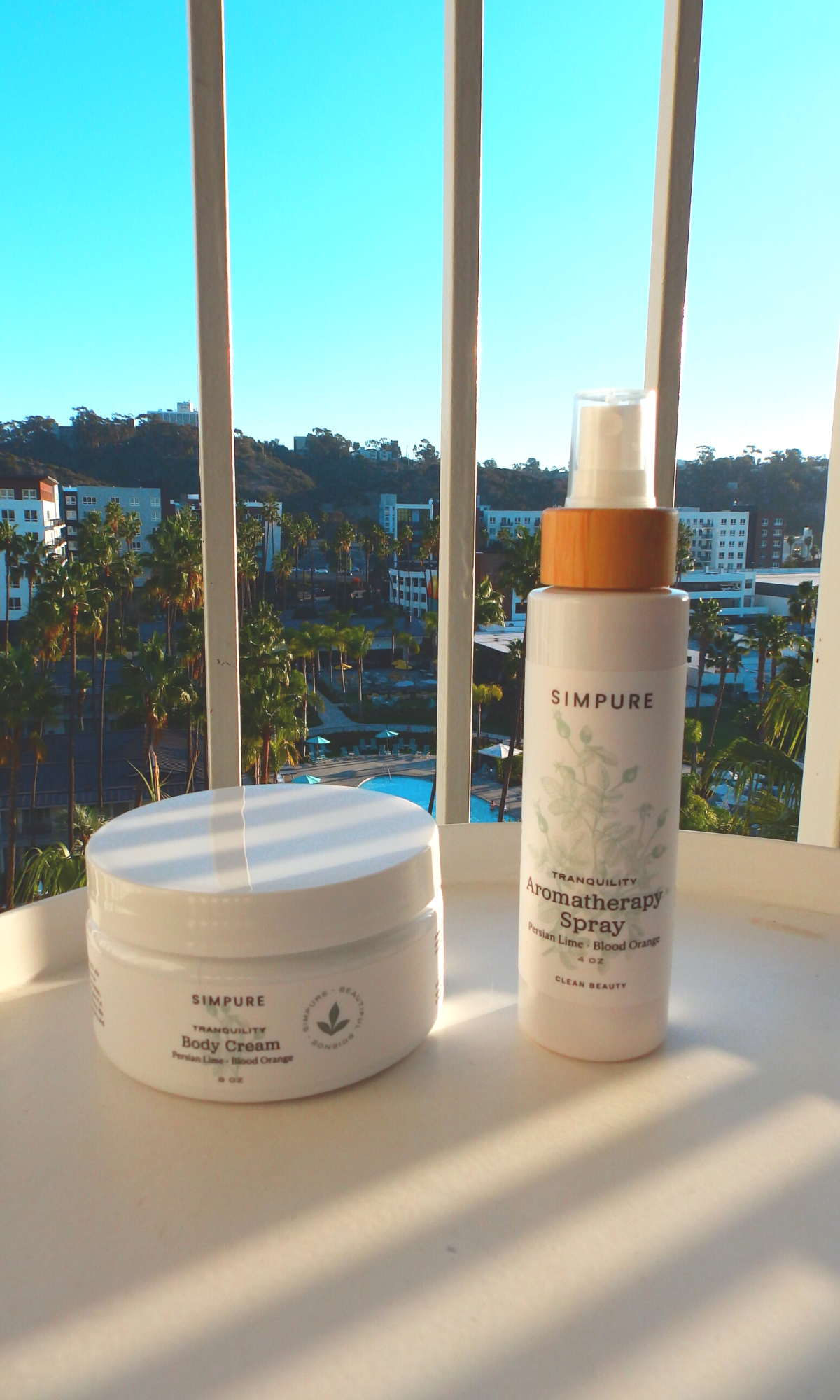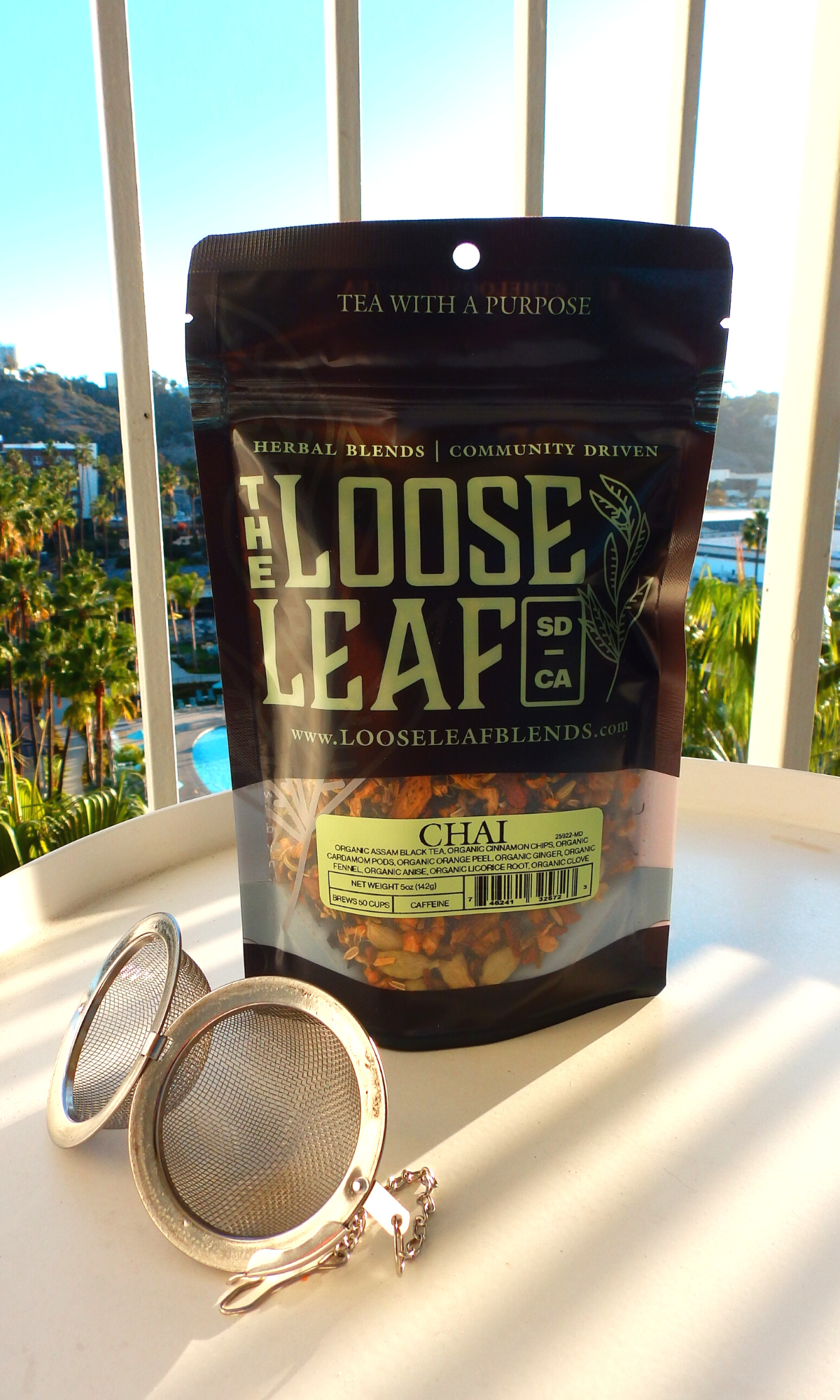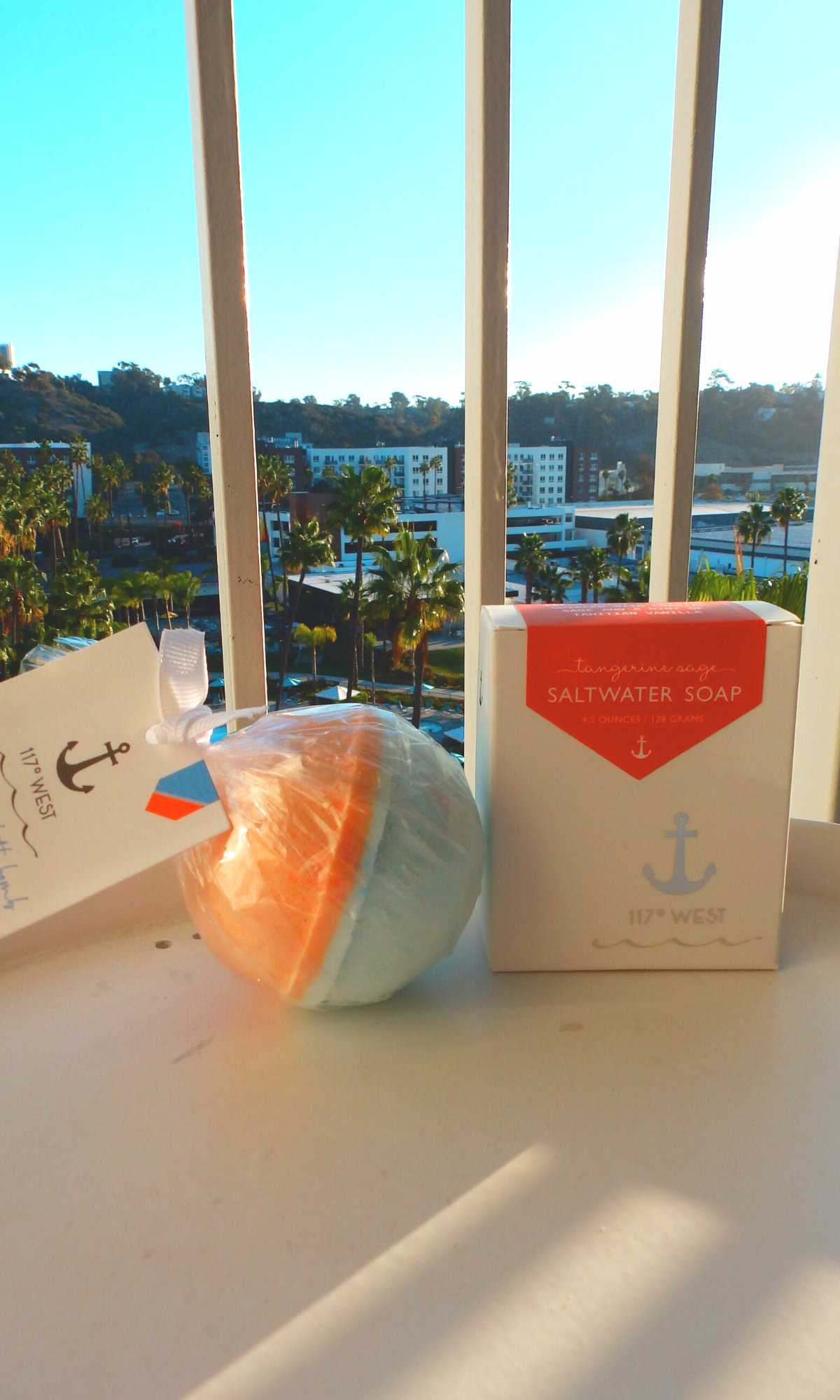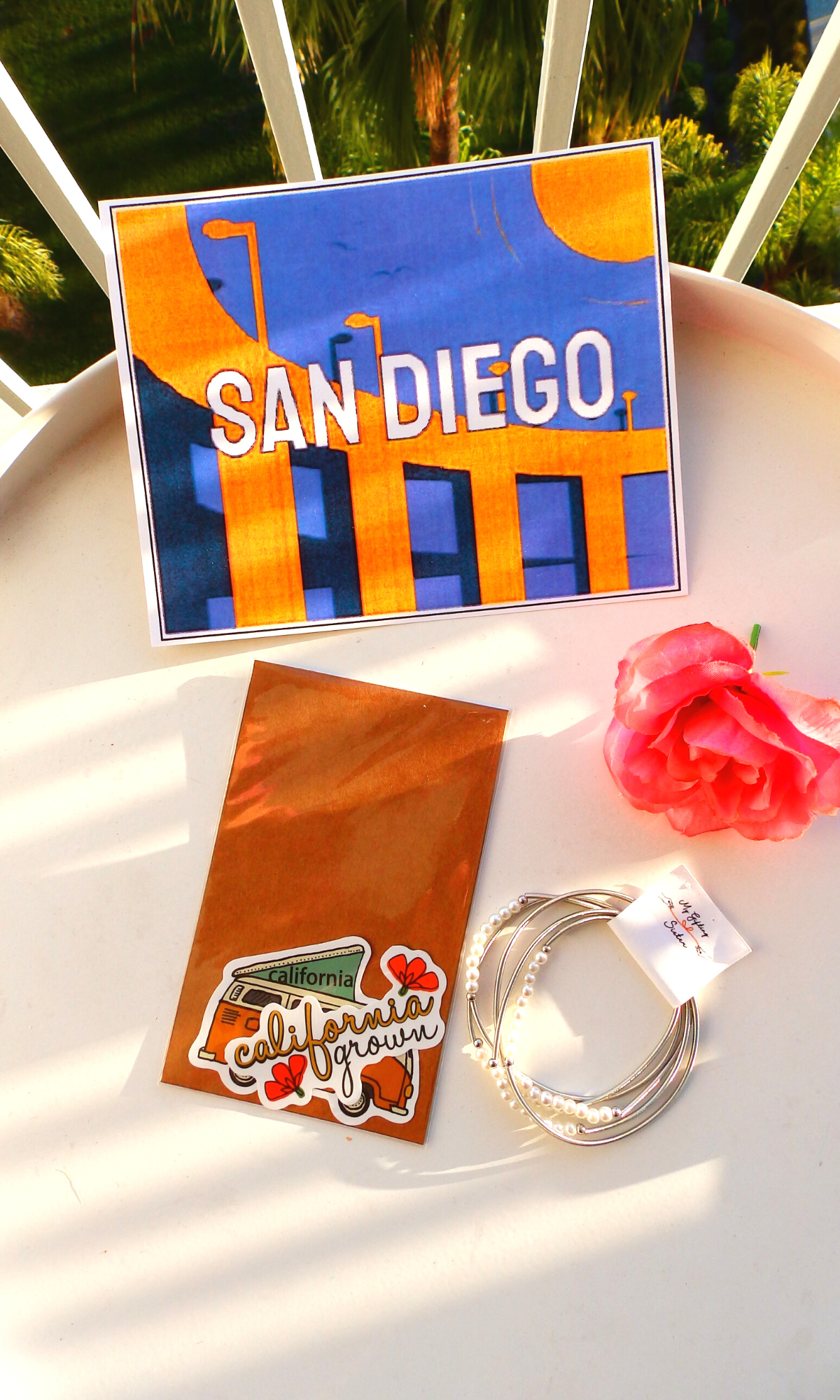 Free Shipping

Enjoy free shipping with each purchase!